Today
I had two, yes two migraines today – both while at work. The first happened just after I arrived and was mild. The visual was minor as was the pain. However, the second migraine hit me at lunch and was much worst. As I write this, my head is trobbing and I will soon head toward bed.
Tomorrow
First of all, the weather forecast calls for rain, and lots of it.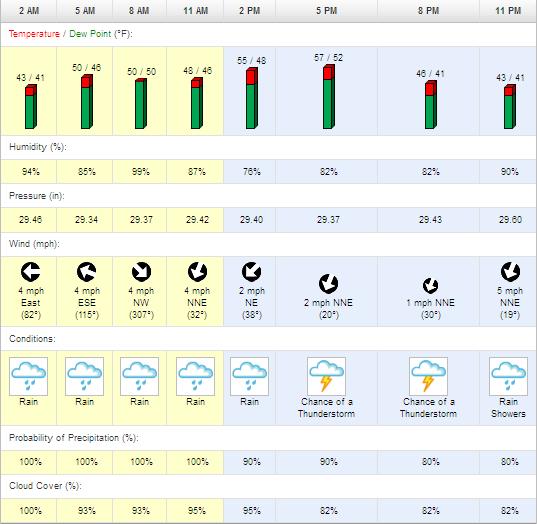 You would think that with weather like this, I would not be riding my bike. Well, I do have a rain bike, and the Oregon Randonneurs have a 200k Brevet schedule for tomorrow, so yes, I will be riding. The route is called the Molalla Foothills and there will be some climbing involved, around 7,000 feet which is one reason I will be riding. But the most important reason is because I need to get serious about my training for the Lewis and Clark 24 Hour Time Trial. The more I suffer now, the less I will suffer then.