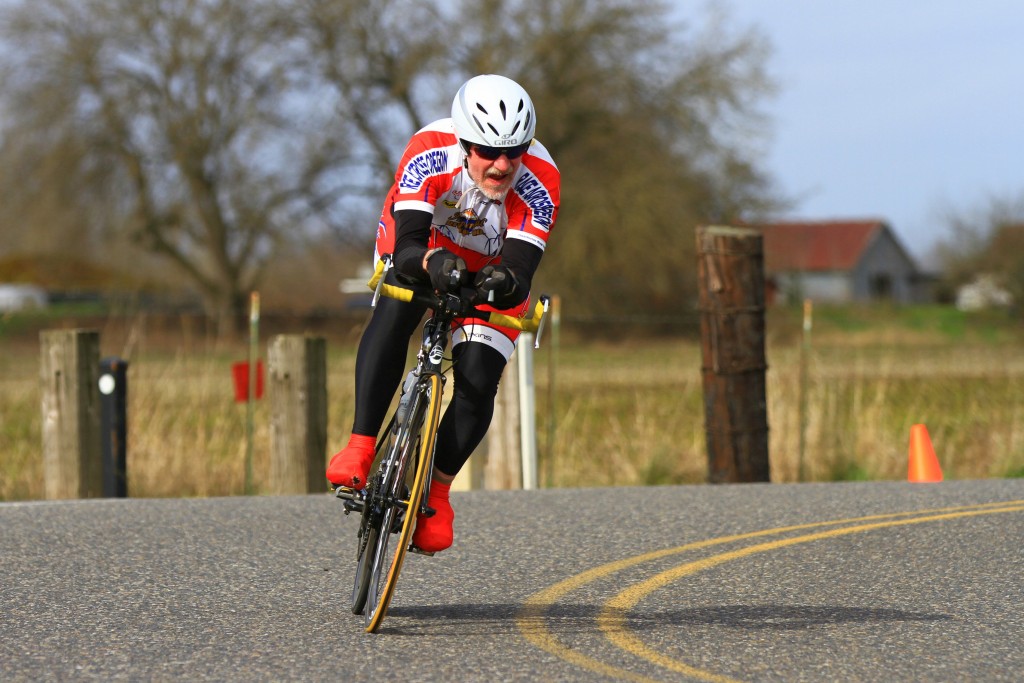 Rounding the last corner
The Racing Season has Started!
Joanne and I raced the Jack Frost Time Trial in near sunny and warm (for February) weather. Joanne's start time slipped to 10:40 so she was done way before I started.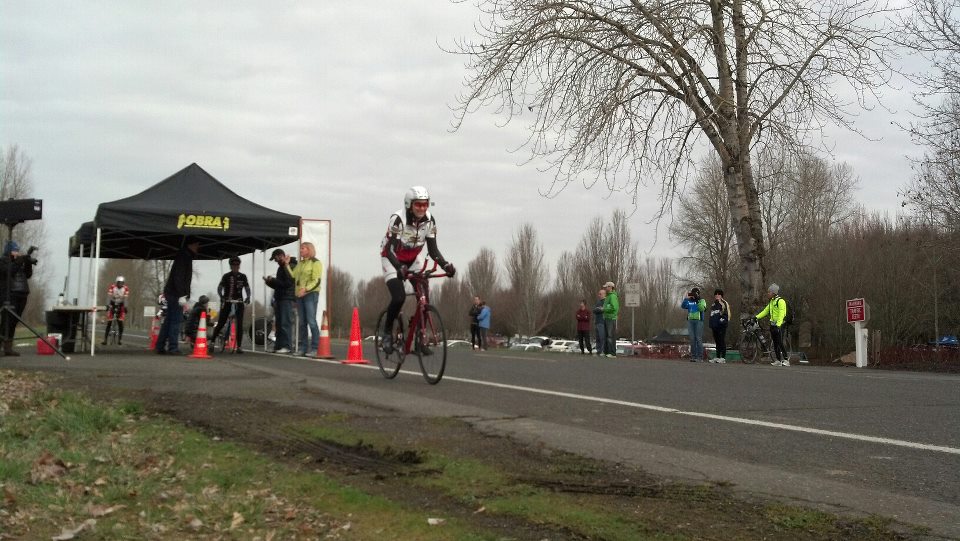 Joanne starting her time trial
My starting time was 12:01 pm. I warmed up properly and then headed off to the port-a-potty for a pre-race visit. It was busy and I waited five minutes but it did not come available. So, I rode off to the starting line and was there the requested five minutes before my starting time. Right at 12:01 I was off racing to catch the fellow who started 30 seconds in front of me. I could immediately see I would be able to catch him and I did just after the second turn. However, that was my only rabbit; I could not see any one in front of me.
That is until I got passed like I was standing still. I tried to latch onto white kit with yellow shoe covers, but he slowly pulled away from me. As such, I had only myself to race until the turn around. As I approached it, I saw three riders who had just made the u-turn and so I knew I would have some rabbits to catch on the way back. And I did. I catch two of them, but the third I never saw again.
I worked very, very hard and finished in 32:46, 18 seconds slower than last year. I was 20th of 37 folks in my class. Joanne won her class in 36:50!