It's Saturday, so it must be hill climbs.
I was having (yet more) work done on my car so I was limited in the choice of hills I could climb today.  But that is OK as I was close to Fox Road, so that is where I headed.
Just like last weekend, there was low clouds that was almost fog.  But this weekend, I dressed a bit better.  I wore my winter cycling shoes, wool socks and brought two sets of gloves with me – a light climbing set and a heavy descending set.  I was ready.
I decided to ride up State Street – a good, long climb.  As I gained altitude, the clouds became more than fog and less like clouds.  The temperature dropped also, dipping down from the low 40's to the high 30's.
After reaching the end of State St., I continued on Doerfler Road and came upon some trash that someone had left along side of the road.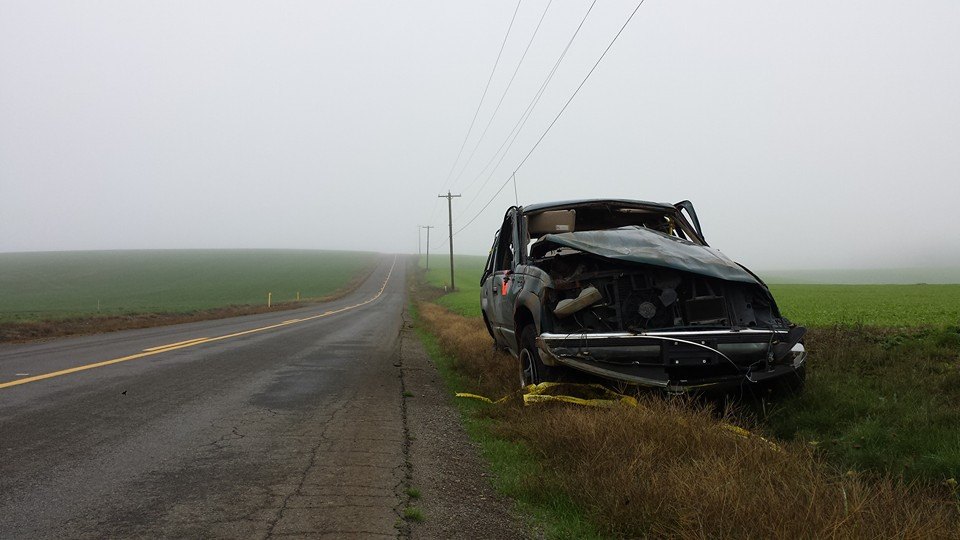 People, please pick up your trash!
After Doerfler, came Fox Road to Drift Creek to Victor Point and back to Fox. This loop is 8.7 miles long and I did it twice, just because it's twice as nice.

Ride Statistics
Avg
Max
Speed
13.6 mph
35.3 mph
Heart Rate
122 bpm
148 bpm
Cadence
67
254
Power
136 Watts
509 Watts
Calories
1,861
Temperature
39?

Elapsed Time

3:47:30